Alrighty fellas, it's your turn to step up. Here are some guaranteed crowd pleasers for your lady friends, girlfriend, sisters, and mums. Oh and I mean this could help you fellow girls pick out some lovely gifts for your bfflz4lyfe this holiday season! Some of these items are definitely winter-proof for our cold season. Many of these gifts were influenced by my friends. I've also chosen these picks for there very female-friendly usage. Hope you find something you are looking for! Click the links to order online in time for Christmas. Happy Shopping!
Enamel Compact Mirror by Kate Spade
If your female friend is a makeup wearer, they will definitely thank you for this handy and compact mirror by Kate Spade. And if your friends are anything like mine, they'll go crazy over its tiffany blue detail and cute "Let your hair down" wording. Our ladies always have their make up checks, so let's save them a trip to the bathroom for a mirror by giving them one of these.
Philomena by Martin Sixthsmith (Movie and Book)
I happened to stumble upon this movie during my holiday in Australia last spring, and I was left pleasantly surprised at how heart-warming and comical it was. This true to life story follows a BBC writer finding a story in a older woman who had her child sold by an Irish nunnery in the 1950s. Throughout the movie the two team up to find her lost son who was taken away to the United States, which oddly brings the two individuals closer. I know, it sounds not the most exciting, but your mum or grandmum may enjoy it just as much as I did! Grab them the book or the movie for Christmas, I guarantee they'll love it.
Girls love being soft. Especially with the cold winter ahead, our skin tends to get ultra dry. So wrap them up one of my favourite skin cream lotions of all time. It's super nourishing and hydrating, best used after a body exfoliant. This is definitely a go-to gift of mine because everyone loves it, lads and girls. But I'm sure the girl in your life will love you more for it and will use it everyday.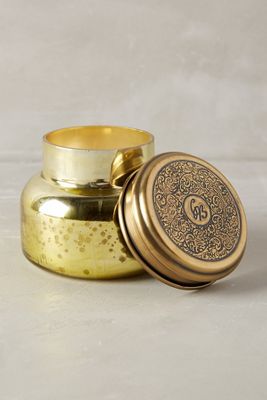 Capri Blue Jar Candle from Anthropologie
The average female has at least 43593485739 candles in their household, so let's feed the obsession. This is one of my favourite scents done by Anthropologie. Have you ever walked into Anthro and just wished your room smelt like their store? Not too sweet, and definitely not floral. It's high hints of citrus and fresh laundry will keep your mum or girlfriends happy. These come in mini sizes too, so do yourself a favour and pick one up for yourself whilst purchasing one for your friend.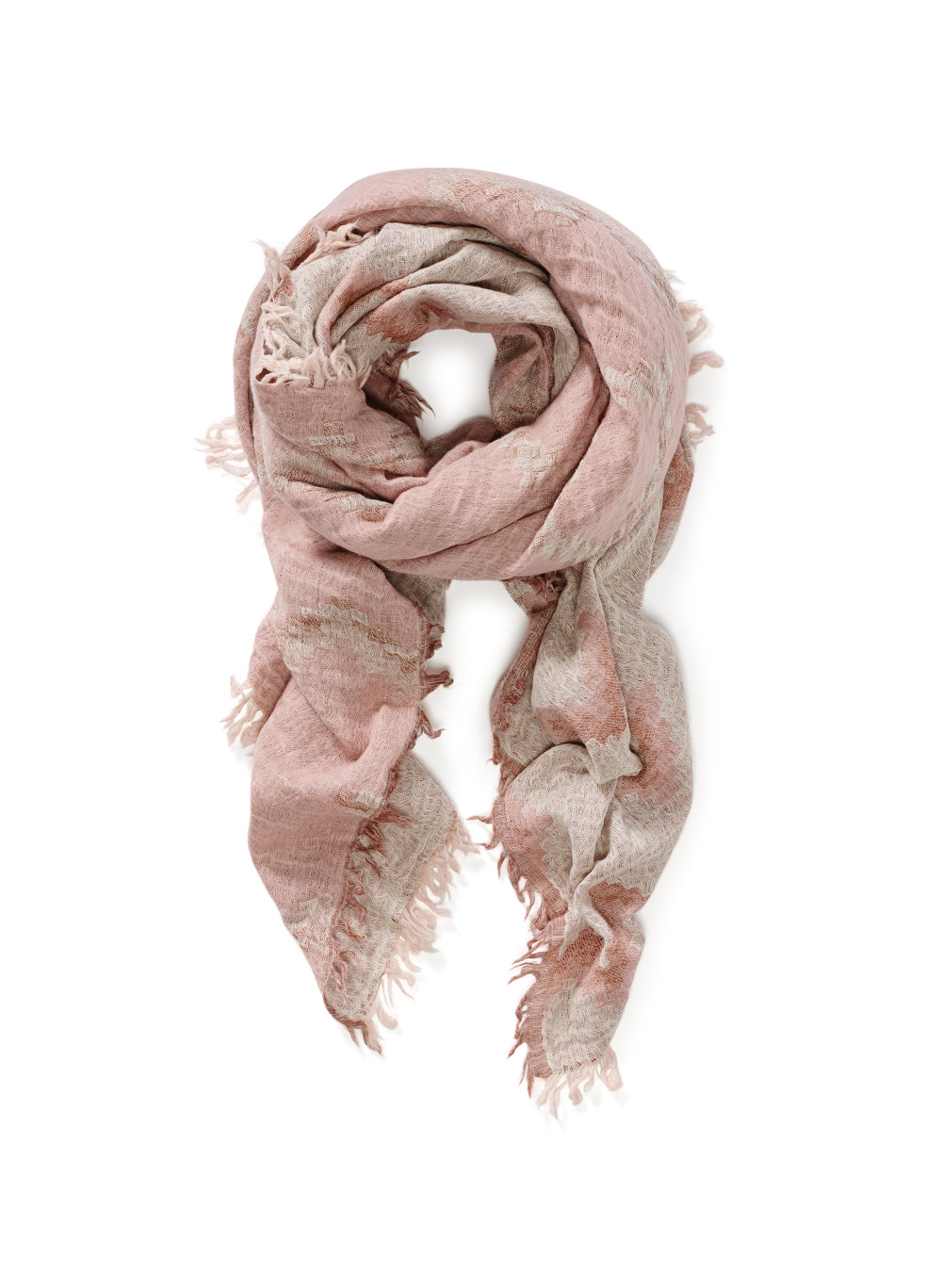 Diamond Mosaic Scarf by Wilfred at Aritzia
Aritzia hit the females hard with an item in which I like to call a "twofer". With this piece, not only do they get a cute scarf, but also a mini blanket. Yes, this scarf is large enough to be worn as a blanket (visit the site for styling ideas). Keep your friends warm this season with this neutral toned pink scarf and they'll be thanking you for all the compliments they'll receive!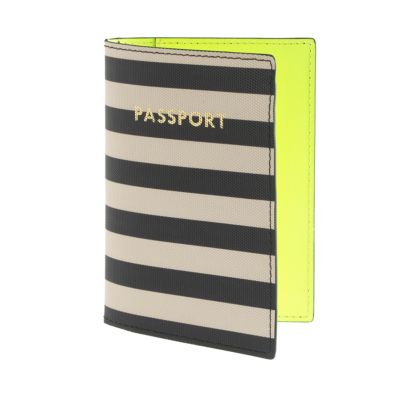 Striped Passport Case by J. Crew
One thing I'm sure everyone can agree on is that our female friends are more likely to be the organized ones. This trendy Passport Case by J. Crew will fuel the stereotype for your lady friend. Give this to that special holiday traveller and wish them a safe trip to wherever their warm destination may be. And remind them to bring you something back.
I'm sure you've seen them all over campus, the girls who tuck their jeans into wool socks like these in their winter boots or uggs. Definitely popular among our teen girl friends, keep their feet warm with these socks done by our Canadian friends at Roots. Socks are a good gift for our female students having to trudge around campus in the snowy winter.
This lovely device will truly be taken advantage of by your tea loving mums, grandmums, and sisters. Plus, if it's in your household, you'll get to use it as well. Skip giving another tea mug and give the gift of home steeping. Also, grab them a packet of your favourite tea if need be.
Milk Frother (Foamer) from IKEA
"I'll have a skinny vanilla latte extra whip with an extra pump of peppermint... oh and extra foam." Ladies love foam, so get them this inexpensive milk foamer from IKEA. They're going to love you for bestowing the power of home foaming to them, and they might even make you a warm drink with extra foam the next time you're at their place.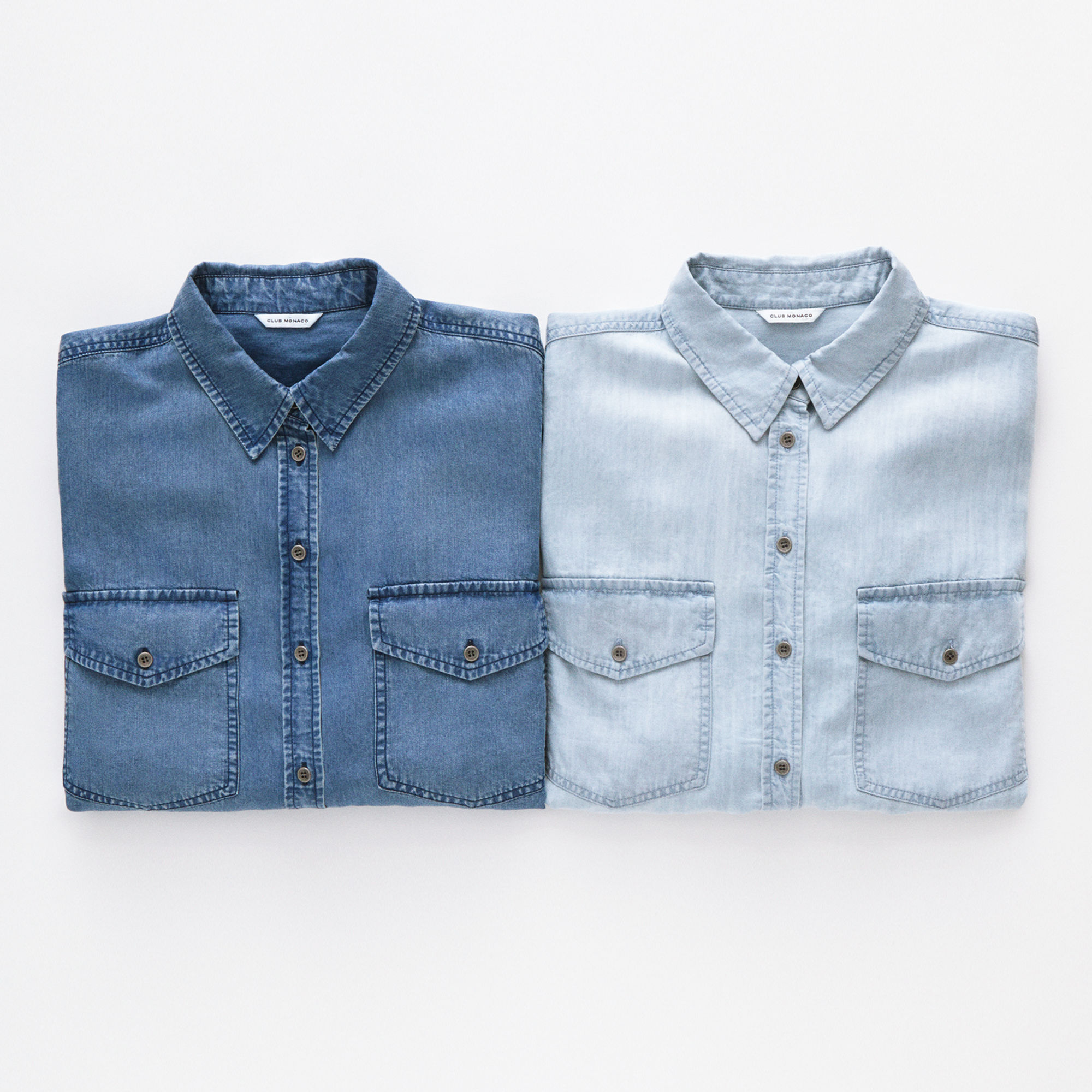 A classic piece to any wardrobe. These quality made denim shirts by Club Monaco is always a safe bet when shopping for your sister or close friends. They go with anything and everyone needs a good denim top. Tell them to toss their raggedy denim shirt from Forever 21 and get them one of these washes.
Girls are much more difficult to shop for, because I'd say they are a tad more pickier than your average male. Hopefully these gifts give you an idea and help you pick out some rad gifts for your friends and family. Show how much you love them by getting them quality gifts that they'll use for a long time. Feel free to share this with your friends and family to help them as well! Or even hint them onto something you yourself would like to receive for Christmas. Also, feel free to leave a comment and some feed back if you'd like. Also check out my other social network links on the side bar! Happy Holidays!
Jon